How can people gain access to credit when they live in remote areas of the country where no microfinance institutions (MFI) wish to set up a branch because the costs are too high? And for those living in urban areas, how do they avoid the long queues in a bank, only to be told that they are not considered creditworthy or that they will need to come back with additional documents? Is there a way of facilitating access to credit for these people who need financial resources in order to build a better future for themselves?
Musoni, an MFI set up in Kenya in 2010, has the answer to all these questions. The MFI offers its clients mobile banking services. Clients can receive and reimburse their microcredit facilities via their mobile phones. "This system has numerous advantages", explains MFI manager James Onyutta. "Thanks to mobile banking services, the administrative costs have been sharply reduced and it costs less to run the branch. We are also among the fastest to pay out and the transactions are more secure. It's better for our credit managers, too, because they spend less time travelling and can spend more time with clients." The system has many advantages for clients, as well. We met three of the MFI's clients to find out about their experiences with the MFI and its innovative services. Alterfin has been financing Musoni since August 2014, together with Fefisol, through a joint loan of approximately EUR 500,000.
Testimonials of the clients

Having been granted four microcredit facilities, Richard Mbevi has become a regular client of the MFI. "I run a shop and I also provide transport services with my motorbike (called 'boda boda' in Kenya). I'm married with three children. I often had to close my shop to go to a bank, but none of them would give me a loan. I eventually received my first credit facility of 30,000 Kenyan shillings (approximately EUR 290) from Musoni. I've always repaid my loans properly and my most recent credit facility is for 140,000 shillings (approximately EUR 1,350). Thanks to the credit facility, I have developed my business, my children go to school and I am building my own house. With the mobile service, I no longer waste time travelling. It saves me a lot of time!".
---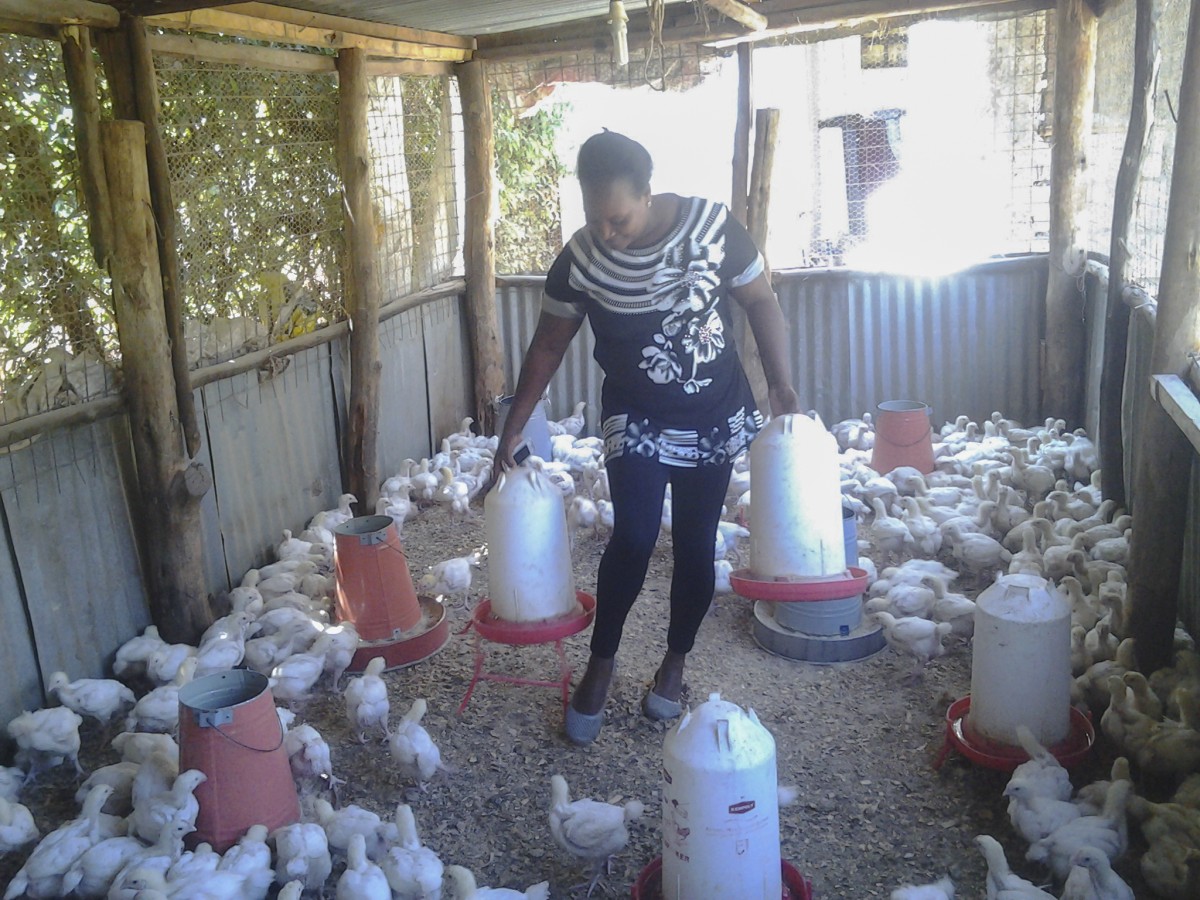 Priscilla Wanjiku Ndirangu is also a Musoni client. At 32 years of age, this mother of two has received an initial loan of 120,000 Kenyan shillings (approximately EUR 1,250) to finance her poultry business. "With this loan, I bought chicks, and food for the animals. I've also started building an annex and I hope to receive another credit facility from Musoni to finish it." Priscilla has succeeded in generating a stable income and she can rely on Musoni to achieve her ambitions for the future.
---
Finally, George Irungu Karuiki owns a secondary school and he, too, is a client of the MFI. He received his first credit facility in December 2013 and since then has been granted a second loan of 400,000 shillings (approximately EUR 3,850). With these two loans, he bought laboratory equipment for the school and a vehicle. "It has improved the quality of the education", George tell us. "The pupils understand the science courses better thanks to the practical exercises, and it is easier for them to get to and from school. Thanks to the Musoni mobile service, I can make payments from the school. It's much easier and less restrictive from an administrative point of view."