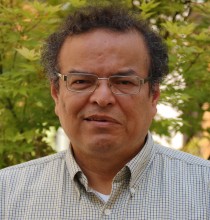 Skype ID:
mauricio.duran@alterfin.be
Mauricio Duran began his career at the "Superintendency of Corporations" and Central Bank in El Salvador. He moved to the Netherlands in 1975, where he completed his university studies. He specialised in the management and development of entrepreneurship, microfinance and the financing of value chains. He has extensive experience of working for international institutions in developing countries. He has co-directed a major EU project for the promotion of microfinance and entrepreneurship in Bolivia. He has worked for numerous institutions, including VNU / PNUD, OIT, Facet BV (today Triodos Facet), ICCO and Cordaid. At Alterfin, Mauricio is developing the loan portfolio in various Latin American countries. He has been a member of the PYMECAPITAL investment committee and is a member of the Fopepro Investment Committee.
Education:
Accountancy qualification from the National Business School of El Salvador. Economics at the National University of El Salvador. Master's in economic development and development studies from the University of Leiden in the Netherlands.
Languages:
Mauricio speaks fluent Spanish, English and Dutch and has a passive knowledge of French.