Senior Adviser Recoveries Latin America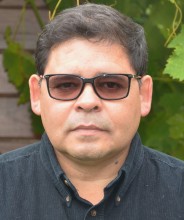 Saul Castro has a master's degree in business administration. He is an expert on the development, organisation, management and evaluation of sustainable development policies, with wide-ranging competence in management and governance. Over the last 15 years he has built up and developed the Alterfin portfolio in Latin America and acquired solid experience in the rural development sector. His position brings him into contact with the different players in the economic, social and political life of Central and South America and Europe. Before joining Alterfin, Saul was a primary school teacher and rural development project leader.
Education:
Master in Business Administration from the University of Antwerp Master in Public Administration from the University of Antwerp Postgraduate certificate in development policy from the University of Antwerp Degree in microfinance from the University of Colorado
Languages:
Saul speaks fluent Spanish, English and Dutch and has a passive knowledge of French.